The Mable Sample Program for brands add a "Try a Sample" button to your profile page. See Below.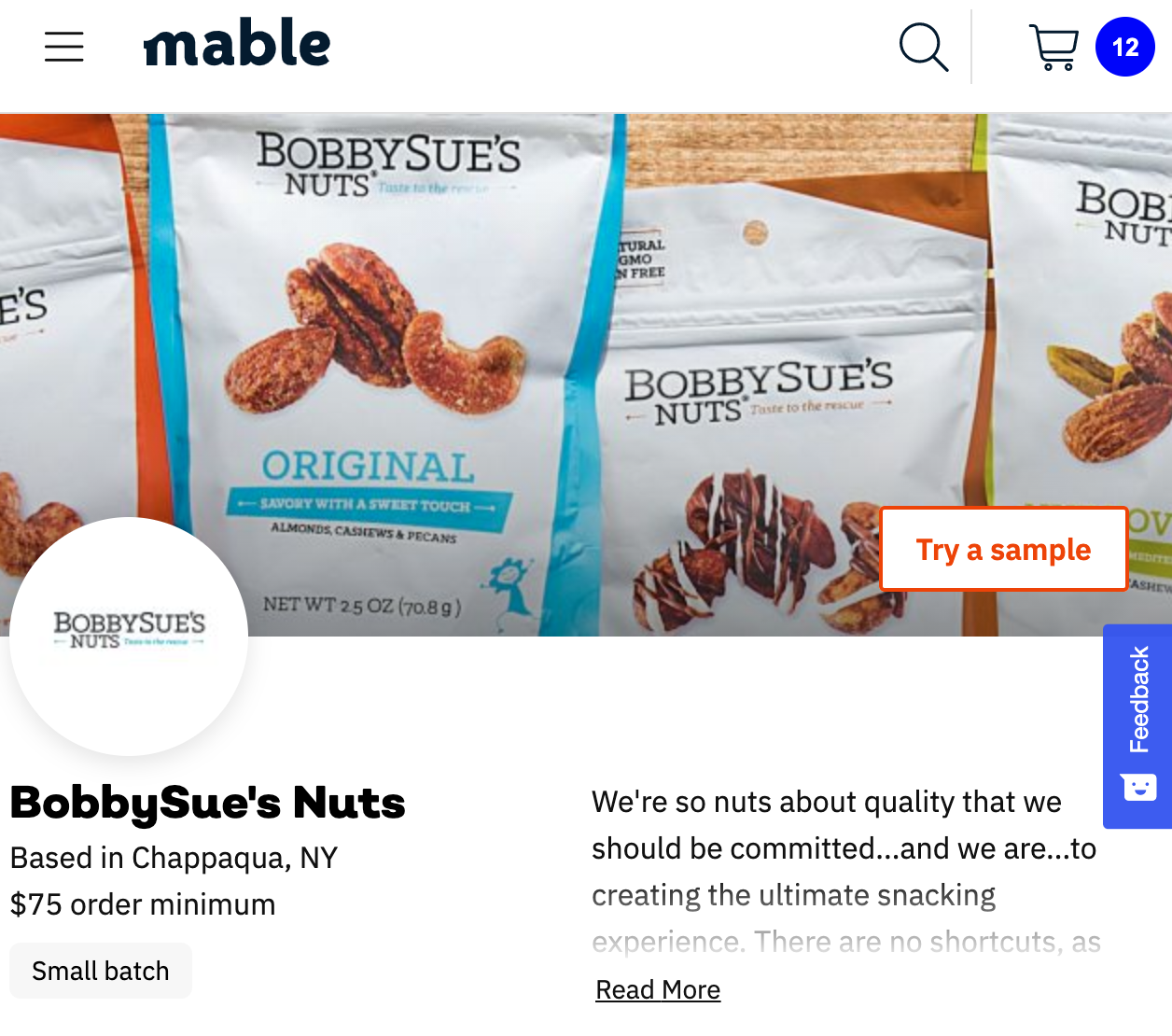 If you receive a sample request, a Mable team member will reach out to you with details on how to fulfill the request, if you choose.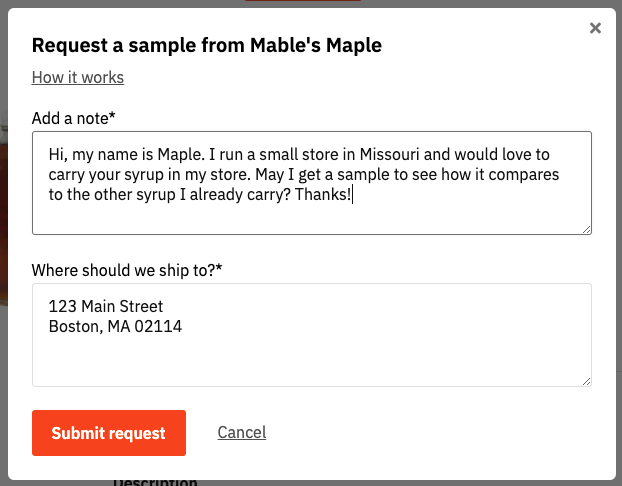 And, with every sample you send, buyers will be prompted to provide feedback on what they thought, as well as direct links to buy from you in their account.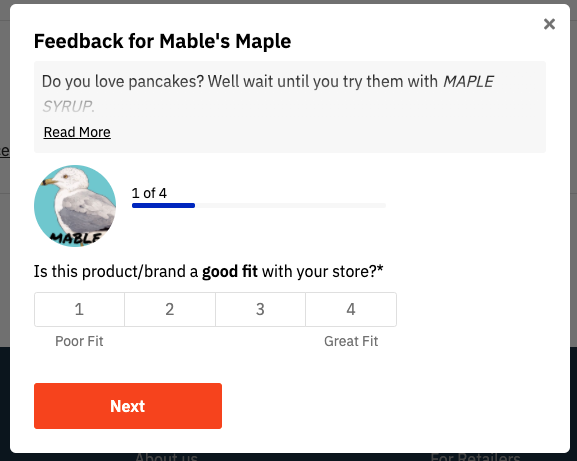 Samples are a free benefit for Mable buyers. To continuously participate in the Mable sample program, buyers are required to provide feedback on samples, so even if your product isn't a perfect fit for them, you're getting real feedback from prospective wholesale buyers.
Want to participate in the Sample Program for brands? It's easy! Simply send an email to melissa@meetmable.com, and we'll get you participating in the program right away.