If your regional distributor recently partnered with Mable to offer online ordering, you're in the right place!
To get started, be sure you created your free Mable account from the registration sent to your email. Creating your account will unlock the ability to view and order from your distributor's catalog. If you misplaced the registration link and need a new one, email sales@meetmable.com.
Once you've created your account, you'll be redirected to your distributor's new online catalog.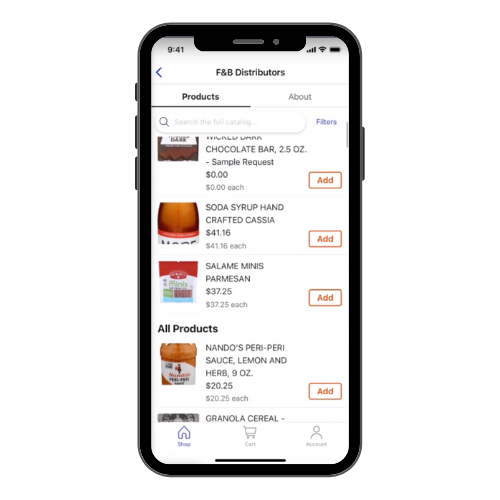 Utilize the search function and filters to locate items to add to your order. Use the quantity pickers and add to cart buttons to build your cart.
When you're finished building your cart, continue to "checkout".
After you check out from a distributor, we'll send you a confirmation email and your distributor will receive a purchase order. They'll fulfill your order and your existing pricing, terms, and arrangements with them will hold. You will receive and pay invoices from them directly.
The Reorder page in your Mable account makes ordering easier from your distributors, too.
If you have any questions, reach out to us at sales@meetmable.com. We're here to help!