Our sample program helps you buy with confidence and discover your next bestseller.

Note: You must be a current Mable customer in order to take advantage of the sample program. The ability to request samples will unlock after you place your first order with Mable, and we validate your account.

Steps
Head to the Mable Marketplace and visit the rockin' group of brands that are currently offering samples.
You can also get to the samples page by visiting the person icon in the upper right-hand corner of your account and scrolling to samples.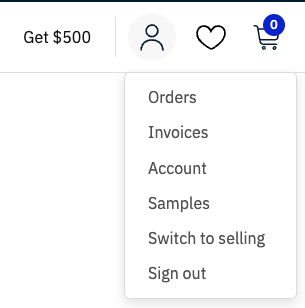 Scroll to view various brands that are participating in the program, or use the filters to narrow down what you are looking for.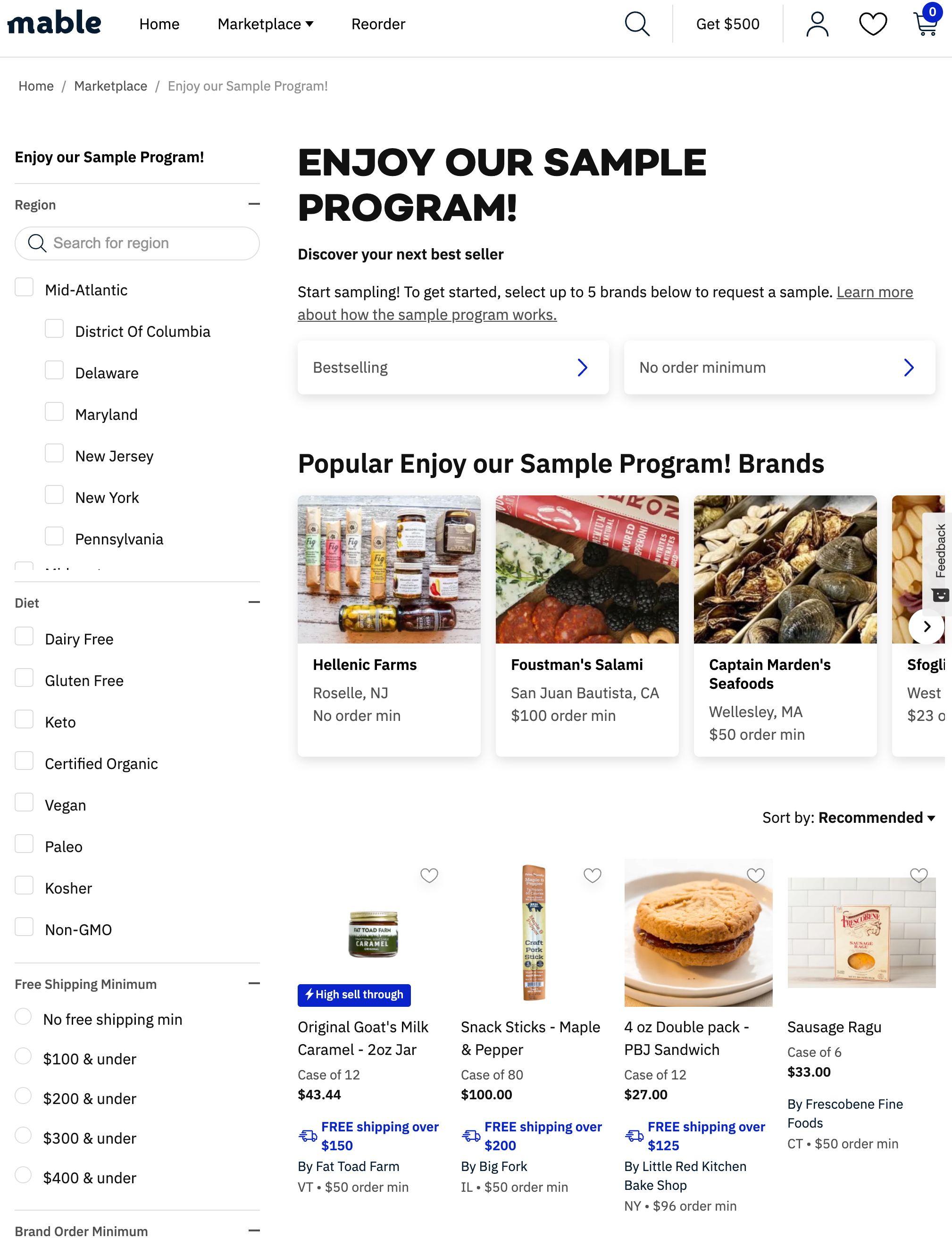 Click on the Try a Sample button for the brand you are interested in.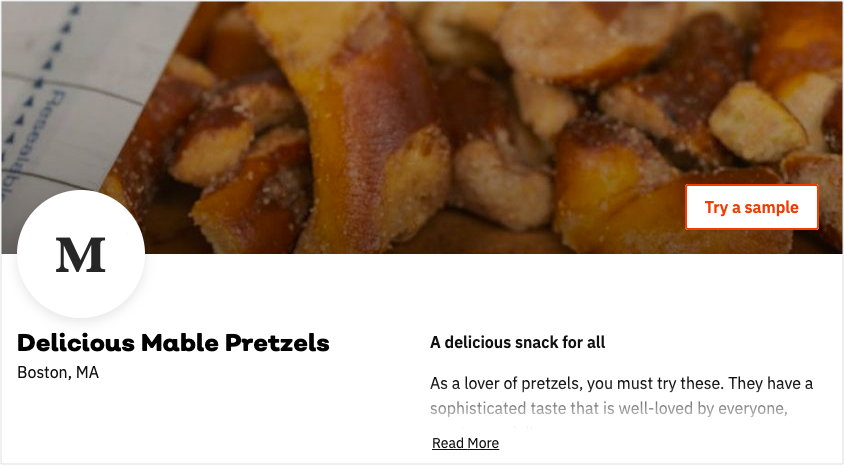 Next, a sample request pop-up will appear – fill it out!


Two helpful tips when you are filling out the notes section:

1. Let the brand know a bit about your business. For example, something like this is great:
I manage a local grocery store in New Hampshire. We sell lots of granola. I would like to sample yours to see how it compares to what we carry.
2. If there are specific items that you are interested in sampling, let them know what
you're seeking by specifying in your note.


After you submit your requests, you will receive a series of emails.
The first email confirms your request has been sent to the brand.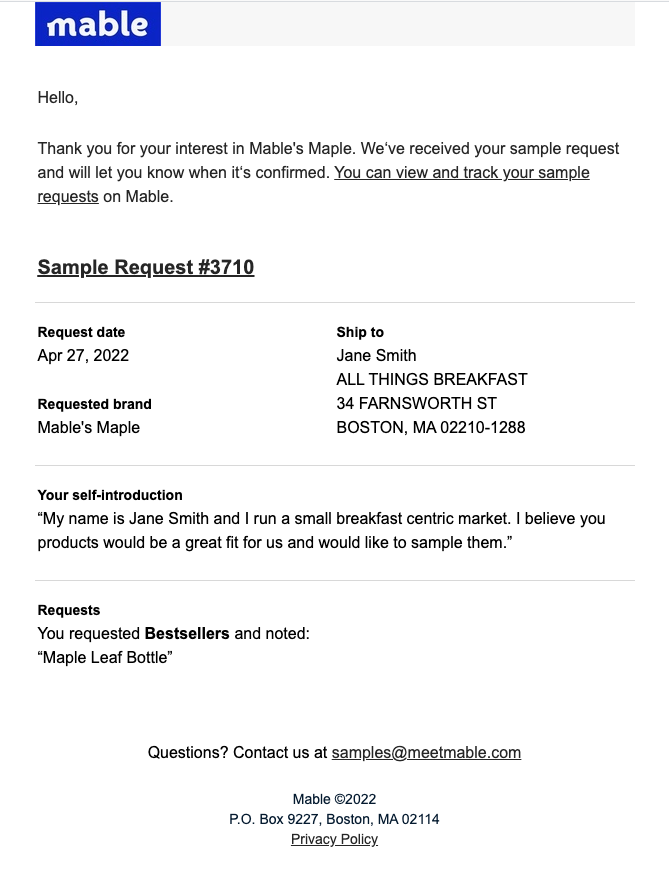 The second email notifies you that your sample request has been accepted.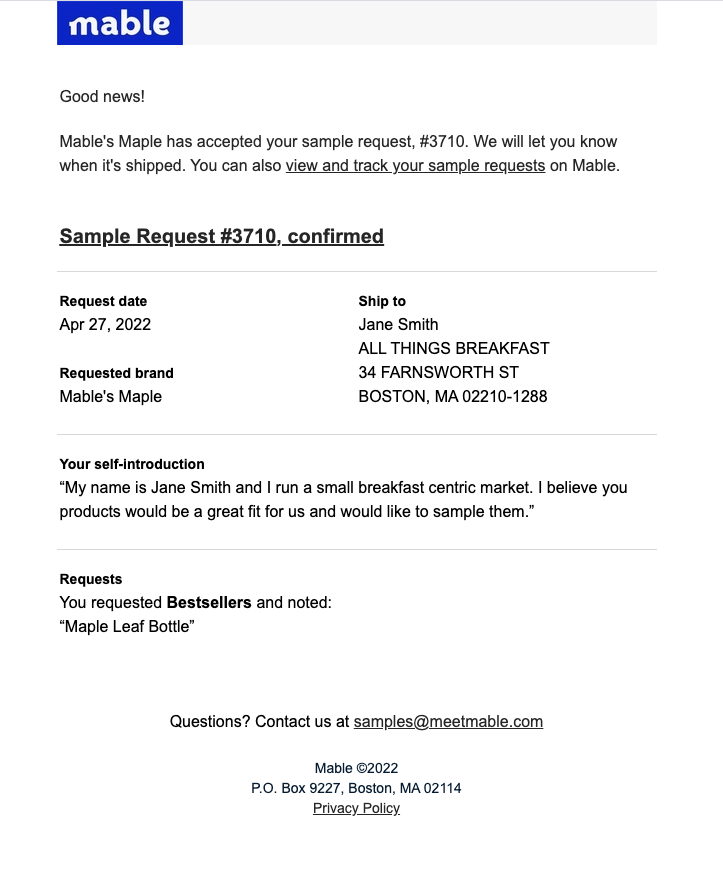 The third email will notify you when your samples are on the way.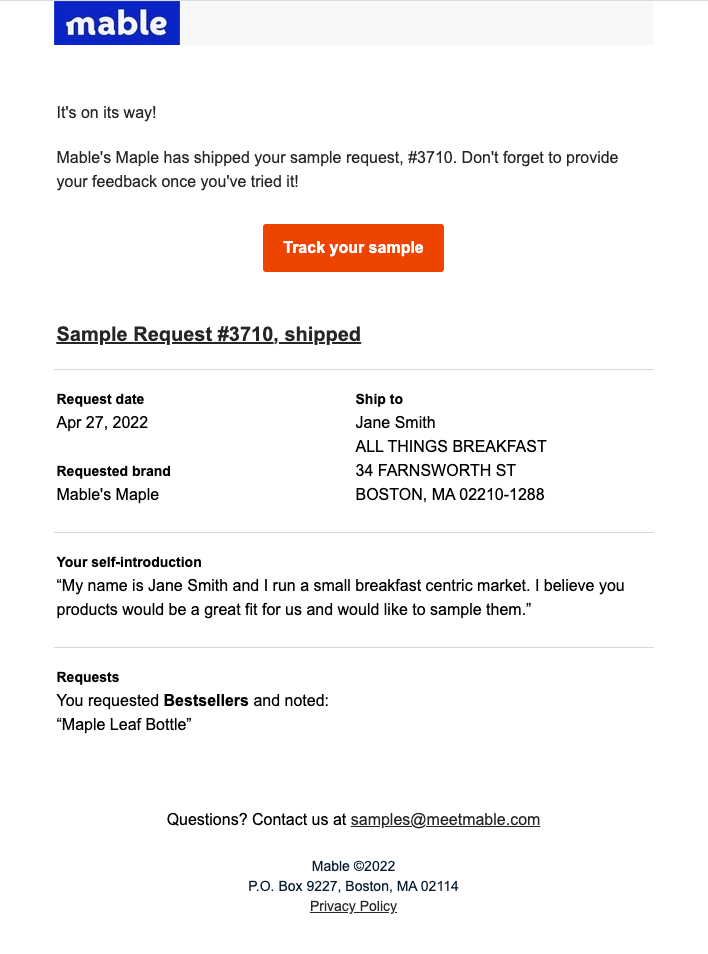 Please keep in mind that turnaround time will vary per business. If your samples do not arrive within 15-20 business days, let us know by clicking the 'I never received it' prompt. We'll reach out to the brand and check on the status for you.
Be sure to provide feedback

Once you have your samples, it's time to provide feedback. Each time that you provide feedback on a sample, you unlock the ability to request more samples.

Visit your admin portal and toggle to Samples. When you're there, you will see the samples that you have requested. Beneath each item, you will see a prompt to complete feedback.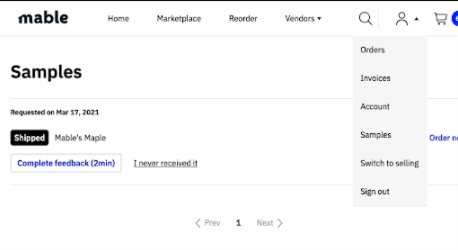 Our Sample Program is a fantastic way for you to try new products to determine if they're a match for your business and your customers. We're convinced that your next best seller is on Mable, just waiting for you to discover it! 😎