Effective May 20, 2022
Mable is committed to helping buyers discover incredible inventory from local & emerging brands.
First-time buyers must pay on shipment. Before checking out, you will be asked to enter your credit card information, and a temporary hold will be placed on your account for the amount indicated.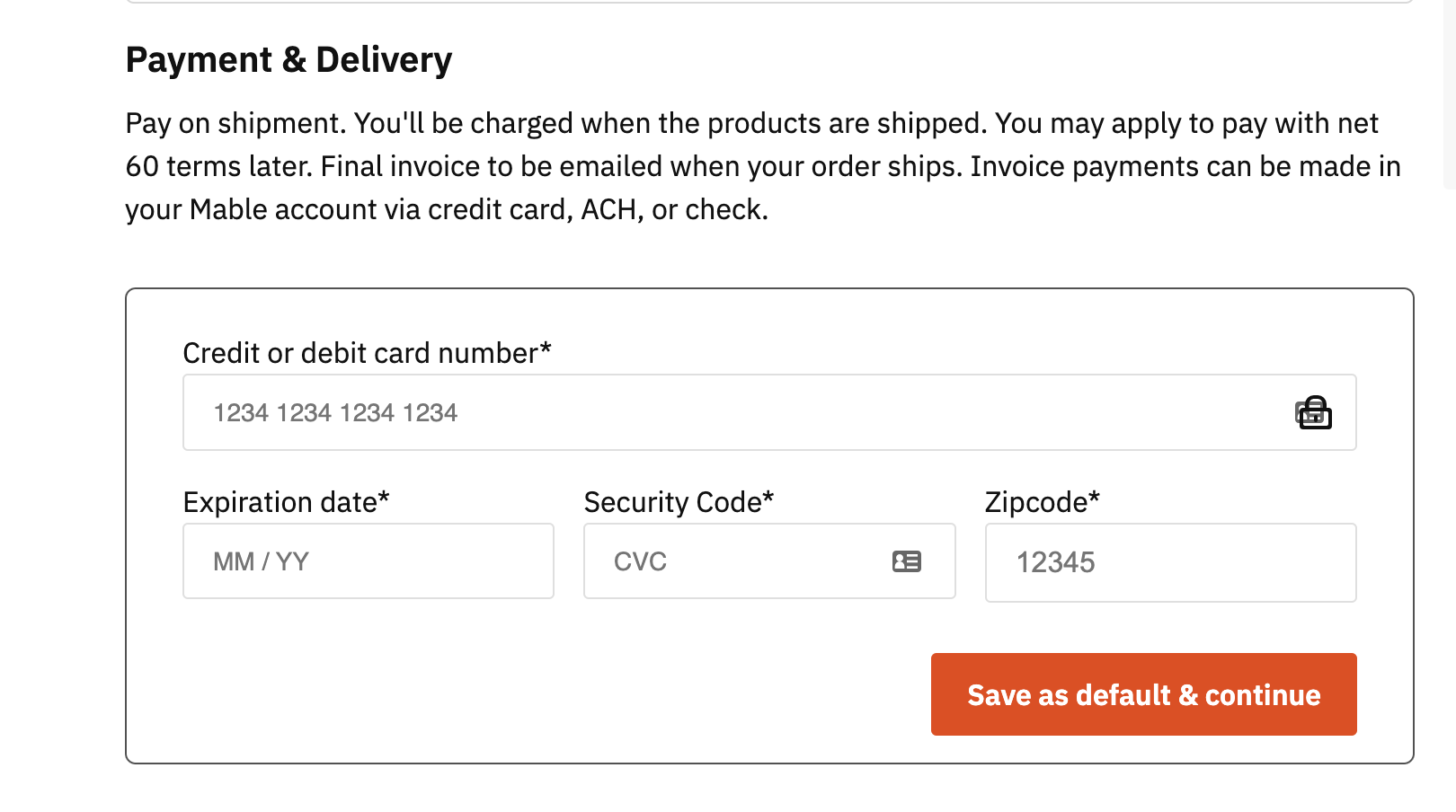 The total will be 1.25x of subtotal to account for the cost of shipping if the brand charges for shipping. For free shipping brands, the hold reflects the subtotal. See below for examples. This is NOT a charge. Your card will be charged (final total is captured) when products are shipped. The final charge with the actual shipping cost is always less than the authorized amount.
Temporary Hold with Shipping Cost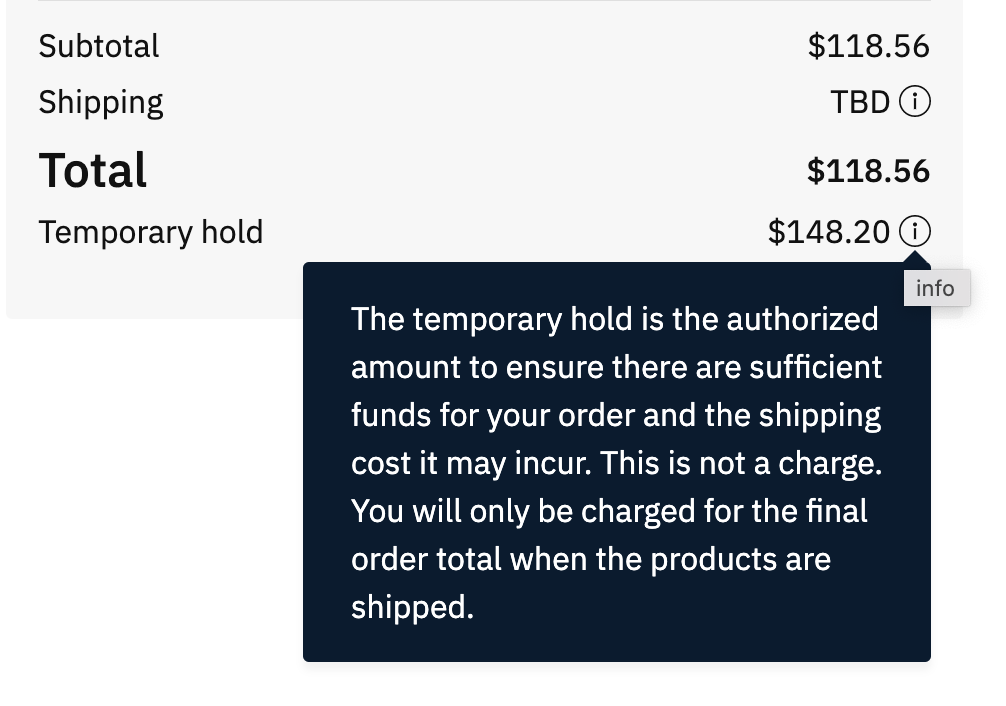 Temporary Hold for Free Shipping Brands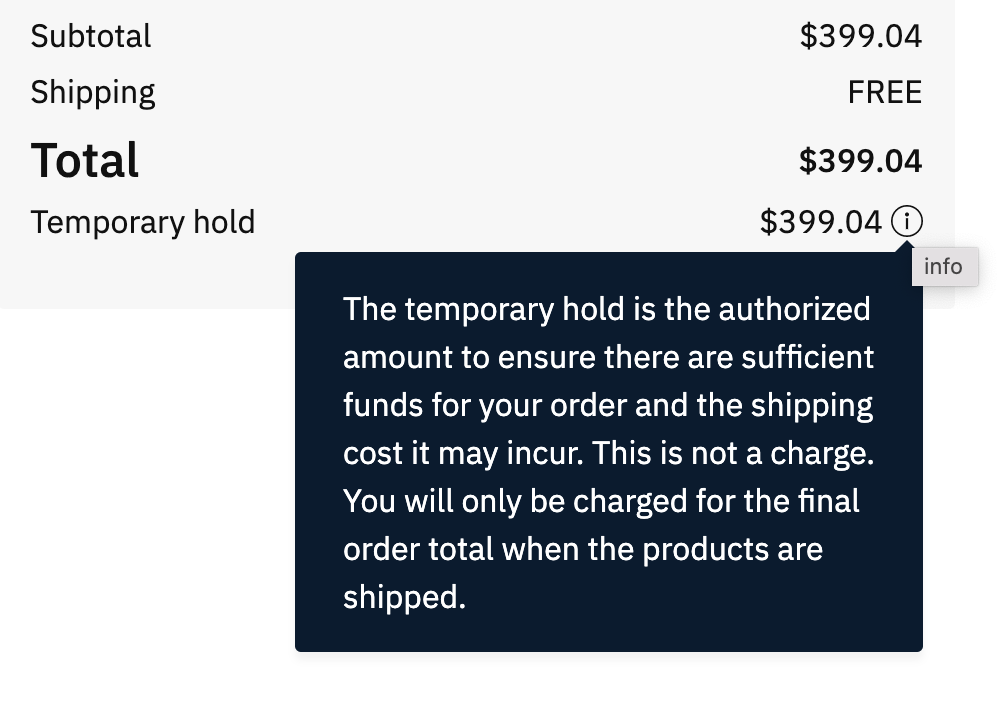 Buyers must provide proof of a valid Resale / Tax Exemption certificate and/or EIN before their first purchase can be processed, per Mable's Terms & Conditions. This can be done directly from your Mable account, see more information here.
Your final invoice for an order will be emailed to you after your order ships. Invoice payments can be made in your Mable account via credit card, ACH, or check, see more information here.