Effective May 20, 2022
Mable is committed to helping buyers discover incredible inventory from local & emerging brands.
Your new Mable account may come with flexible terms that allow you to purchase from multiple brands easily.
First-time buyers must pay on shipment. Before checking out, you will be asked to enter your credit card information, and a temporary hold will be placed on your account for the amount indicated.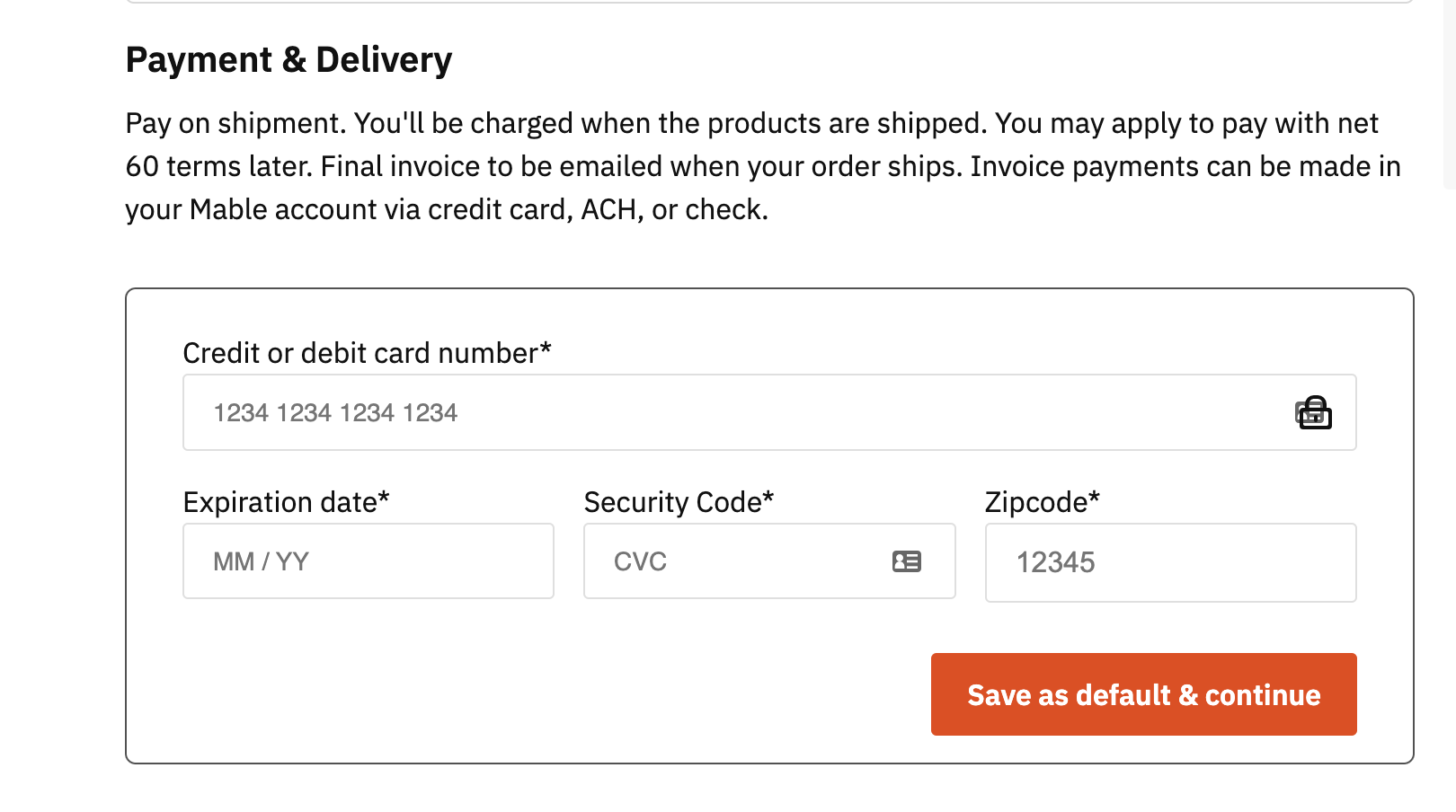 The total will be 1.25x of subtotal to account for the cost of shipping if the brand charges for shipping. For free shipping brands, the hold reflects the subtotal. See below for examples. This is NOT a charge. Your card will be charged (final total is captured) when products are shipped. The final charge with the actual shipping cost is always less than the authorized amount.
Temporary Hold with Shipping Cost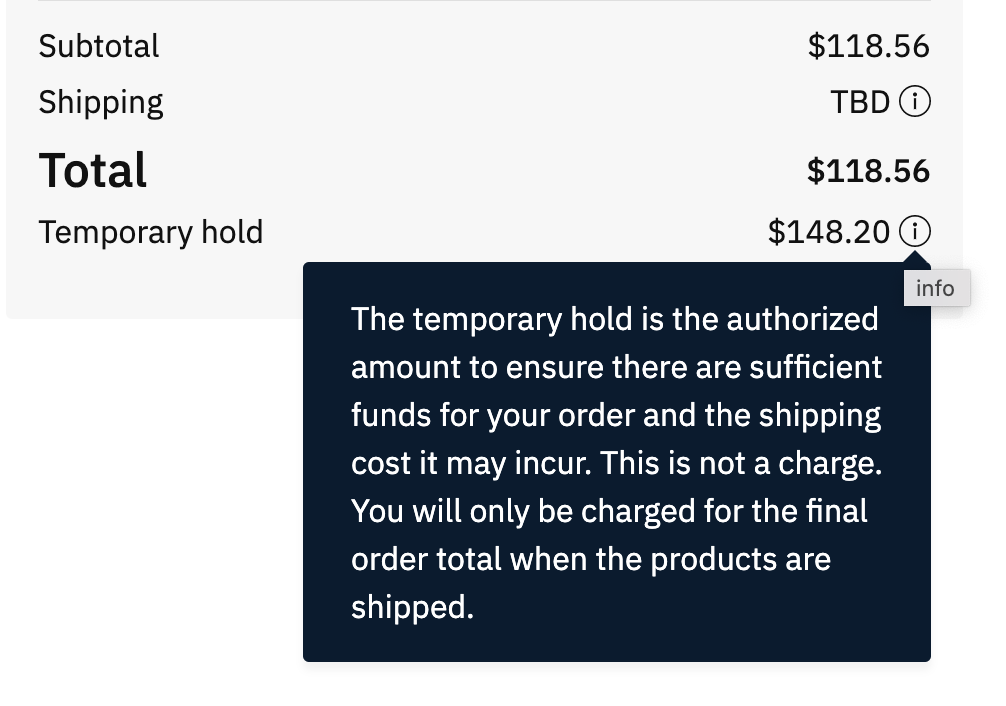 Temporary Hold for Free Shipping Brands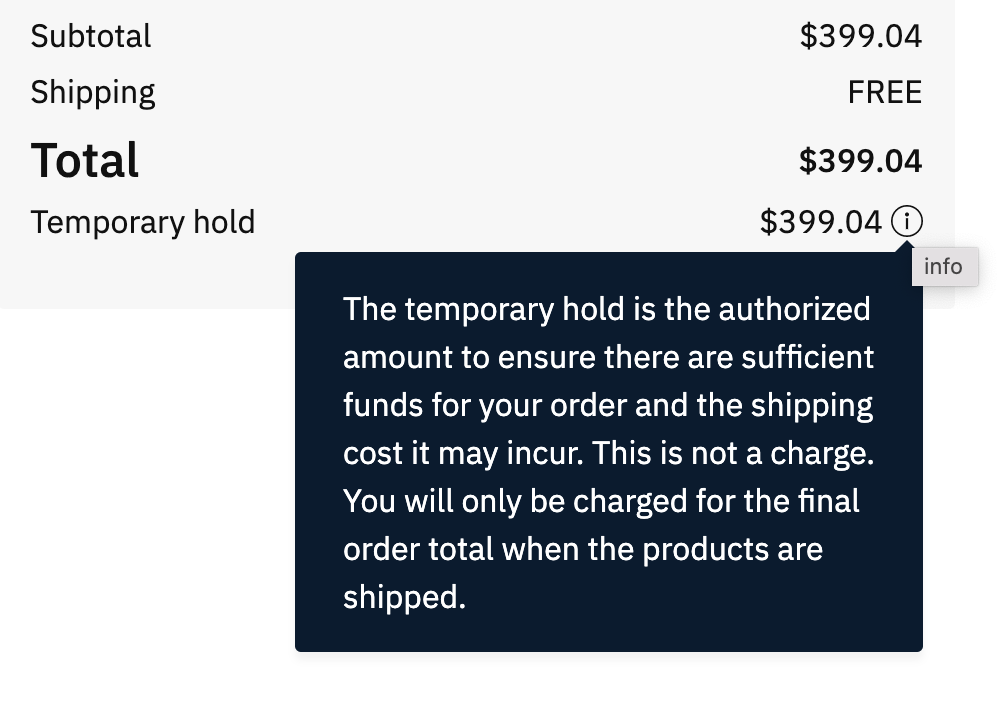 Once we have received your order, a member of our operations team will follow up to ask for additional information in order to process your order. Buyers are required to provide proof of valid EIN and/or a sales certificate prior to purchase, per Mable's Terms & Conditions.
Final invoice to be emailed when your order ships. Invoice payments can be made in your Mable account via credit card, ACH, or check.
Terms
Mable does offer invoicing and net terms for eligible buyers. These arrangements are made with the approval of our sales team. If you have questions about larger orders or Mable terms in general, reach out to us by calling 617-938-3953 or emailing sales@meetmable.com. We're happy to discuss arrangements to help meet your ordering needs.