This feature is currently in beta and is only available for a limited amount of brands.
Mable is rolling out a messaging platform that connects you with brands directly and makes it easy to discuss questions you may have about their products or your orders. You can chat with brands while on the Mable website, and you will receive email notifications for new messages.
Once you order from a brand that has this feature enabled, you will be able to access Mable's "Messages" page from the Account menu on the top right of the screen. On smaller screens, you'll find it in the mobile menu on the left.

You will also be connected to a brand if they accept your sample request.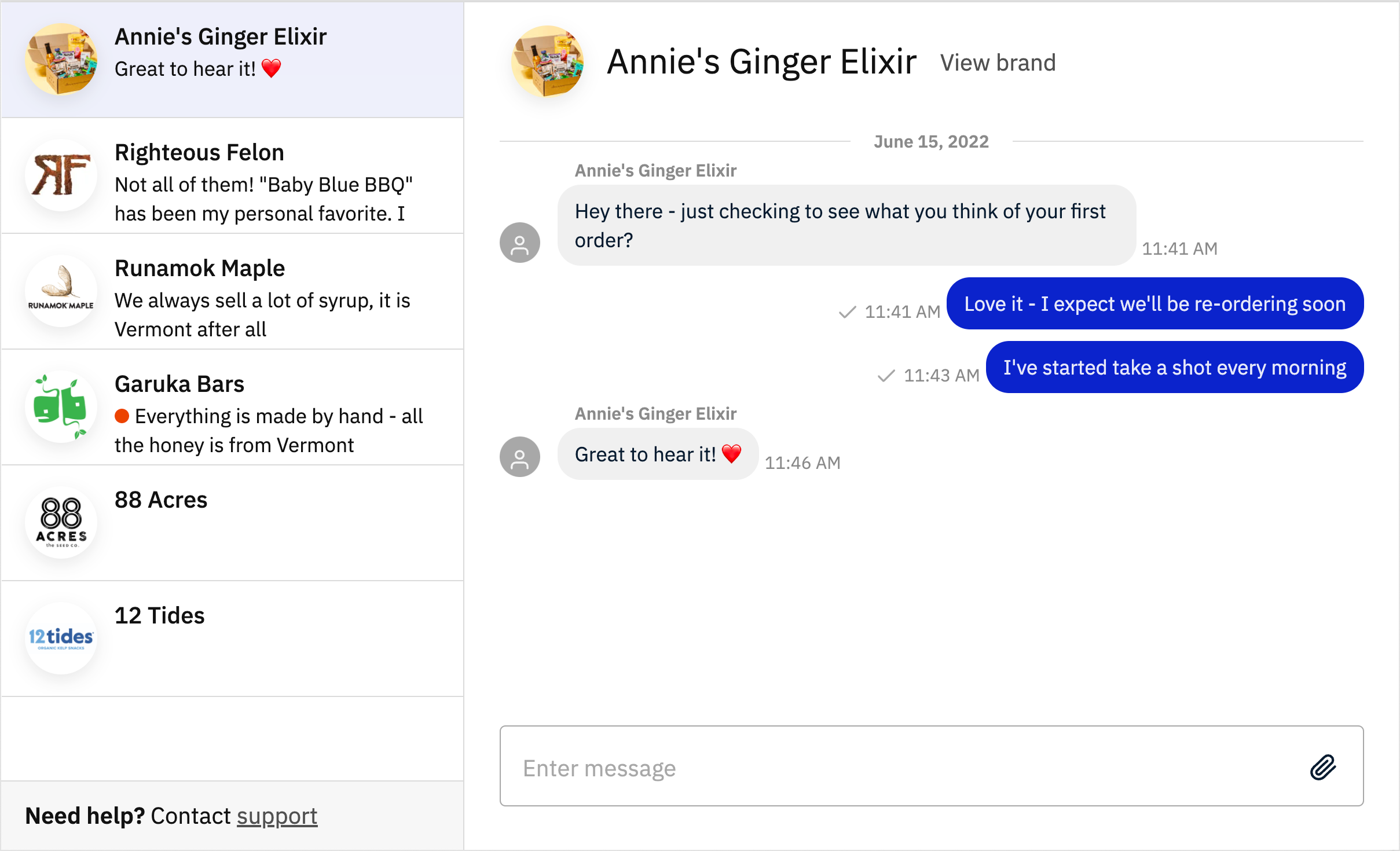 Can I message brands in the Mable app?
App support for messaging is not yet available, but is coming soon.
If you have a question for a brand who does not yet have this feature enabled, please reach out to support@meetmable.com.