First-time buyers must pay on shipment. Before checking out, you will be asked to enter your credit card information, and a temporary hold will be placed on your account for the amount indicated.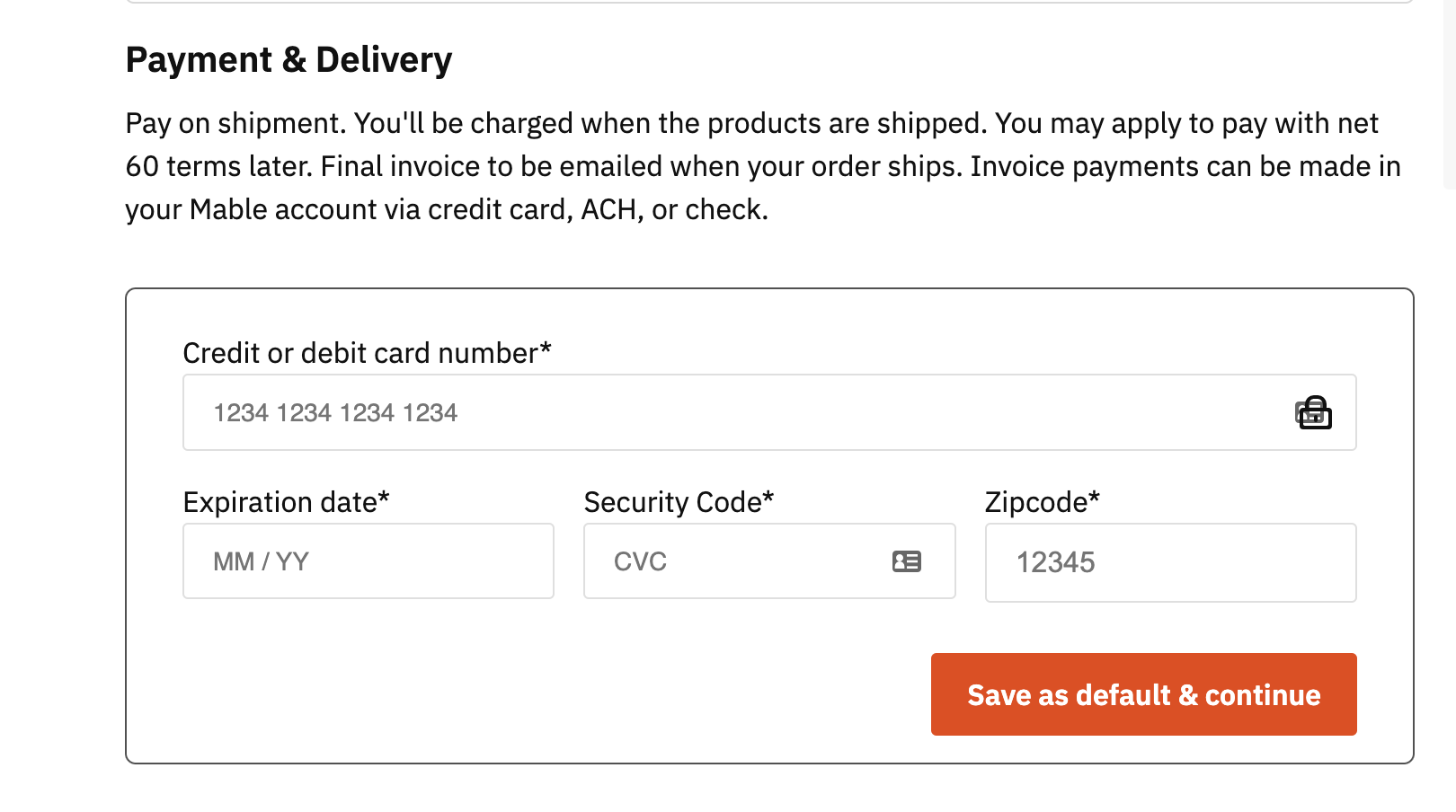 The hold will be 1.25x the subtotal to account for the cost of shipping if the brand charges for shipping. If you're purchasing from brands that offer free shipping, the hold reflects the subtotal. See below for examples. This is NOT a charge. Your card will be charged (final total is captured) when products are shipped. The final charge will never exceed the authorized amount.
Temporary Hold with Shipping Cost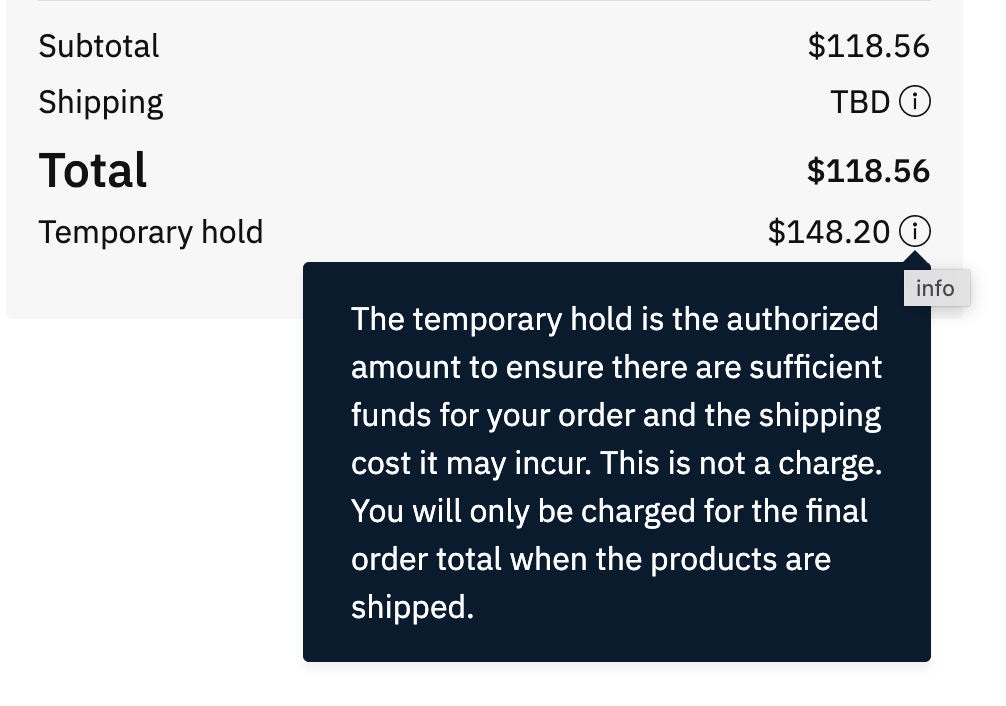 Temporary Hold for Free Shipping Brands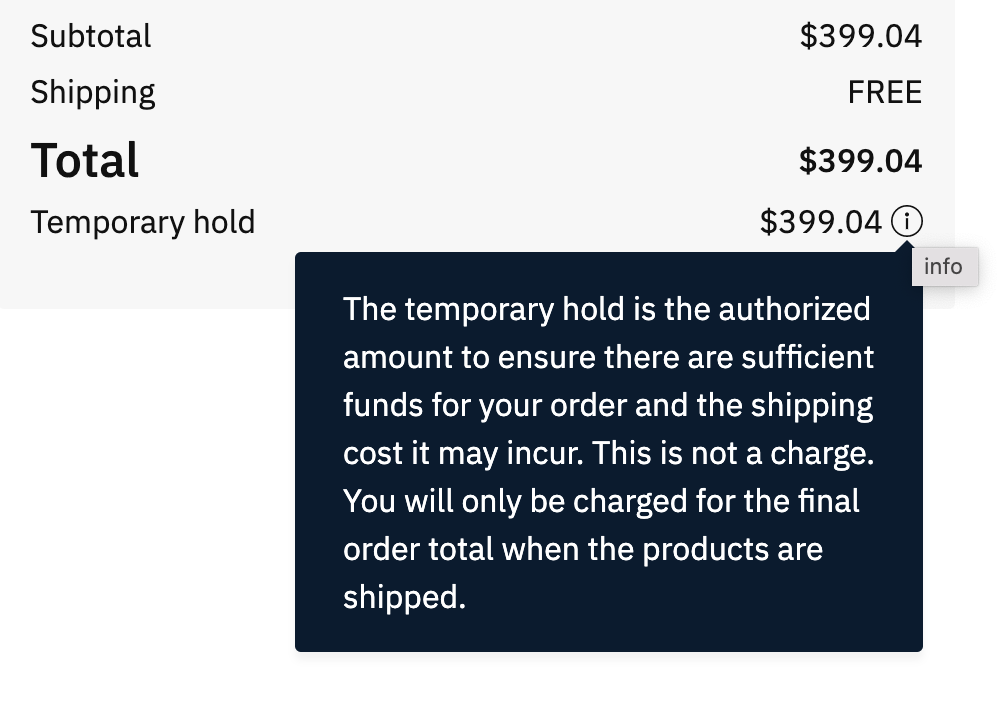 You'll receive an invoice from Mable once your order with a brand has been shipped. These invoices will be sent via email and will also be available in your dashboard under meetmable.com/invoices. If you used a promo code on an order, this will be reflected on your invoice and in your final charge for the order.
If you would like to pay via check or ACH, please contact billing@meetmable.com so we can update your account accordingly. Checks need to be made out to Mable Wholesale Inc and sent to PO Box 9227 Boston, MA 02114. Again, please confirm with our billing team before sending a check payment.