Ensuring your product listings are up to date is important for your buyers. To do this, log into your Mable account, and click on the Products tab.

You can make edits to wholesale price, MSRP, case size, and toggle In-stock/Out of stock. This can be done by either pressing bulk edit or clicking on individual products. Just be sure to press Save when you're done!
If you have a product that will ship at a later date, but you would still like buyers to be able to purchase this item, you can place the item on "back order". This can be done by clicking on the individual product and changing the Availability status to "Backordered". You can then select a date for when the product will ship and be toggled back in stock.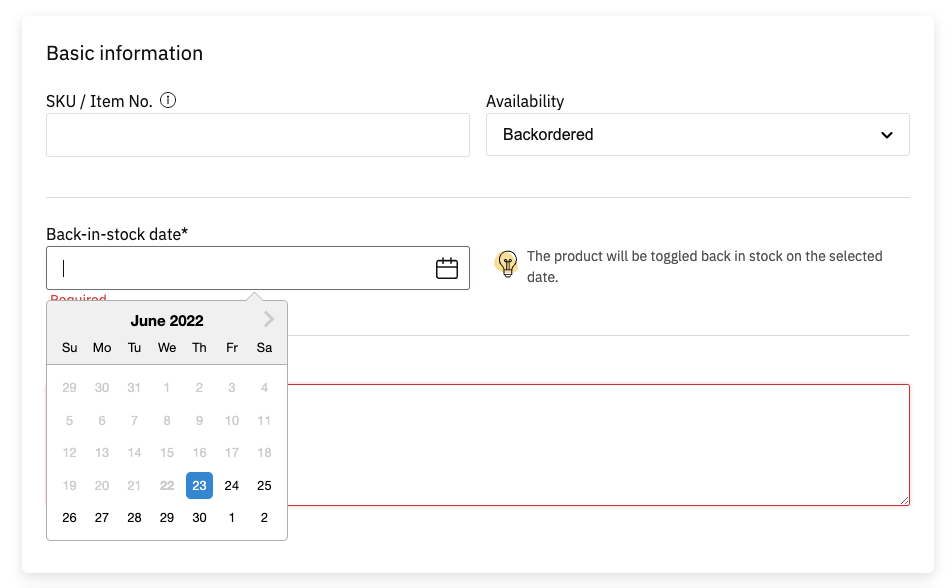 If you service a priority account…
Edits to the following fields will be subject to a delay of at least 30 days:
Price

Case size/case count

Pack size/Pack count

Unit size/Unit count

UPC (Unit or case)

Packaging dimensions (All levels)

Ingredients

Allergens

Diet tags

Shelf life
If editing the price of your products, landed costs will be automatically adjusted and implemented on your chosen effective date.
When making an edit to one or more of these fields, you will be prompted to enter an effective date, at least 30 days in the future.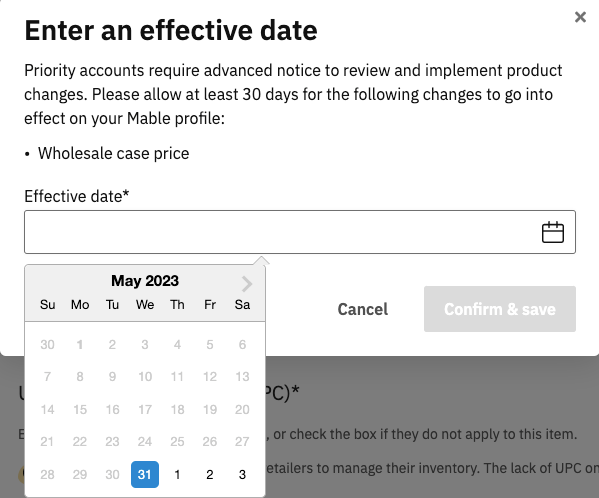 After an effective date has been entered, a message at the top of the variant page will inform you of your upcoming changes.

The same prompt for an effective date will show when updating multiple variants using the bulk editing feature. A Pending change notification will let you know which field(s) on this page have upcoming edits.